The eastern coast of Sardinia is designed by a suggestive alternation of headlands and inlets. In the Sarrabus area, between Villaputzu and Castiadas, in the province of Cagliari, the most characteristic promontory is that which refers to the beach of Capo Ferrato.. Behind the coast rise the hills of the state forest of Capo Ferrato, one of the many green lungs of the island. Around the promontory there are a series of different bays. Observing the promontory from the sea, the panorama has an absolutely scenographic effect.
The beach of Capo Ferrato, how to get there
Capo Ferrato is a promontory on the east coast of Sardinia, in the territory of Sarrabus, just north of Costa Rei. It has volcanic origin and in the inner part there is a small village that bears the same name. The beach of Capo Ferrato is the most northerly of the Castiadas-Muravera coastline. Starting from Costa Rei towards Castiadas, on the New State Road 125, the signs for Capo Ferrato lead to a dirt road. To continue it is necessary to have off-road or on an enduro bike.
The beach of Capo Ferrato, fun on two wheels
Capo Ferrato beach has a very fine white sand bottom with light golden reflexes. To the north it is bordered by a cliff of smooth rocks that plunges into a limpid sea with an intense blue color. Around the promontory there are several other beaches that can be reached by sea:
The beach of Portu de s'Illixi: if you can not get there by boat, arm yourself with patience because you get there after having traveled a rather difficult but brief path.
The Bay of Amphoras: it is so called because, in ancient times, a Roman wreck has sunk in the waters in front of it.
Cala Sa Figu beach: we find it close to the promontory, near the lighthouse.
Behind it, the beach is dominated by a rocky wall entirely covered by plants typical of the Mediterranean. In this area, the seabed, in addition to a thriving fauna and flora, also house several wrecks that date back to the two world wars.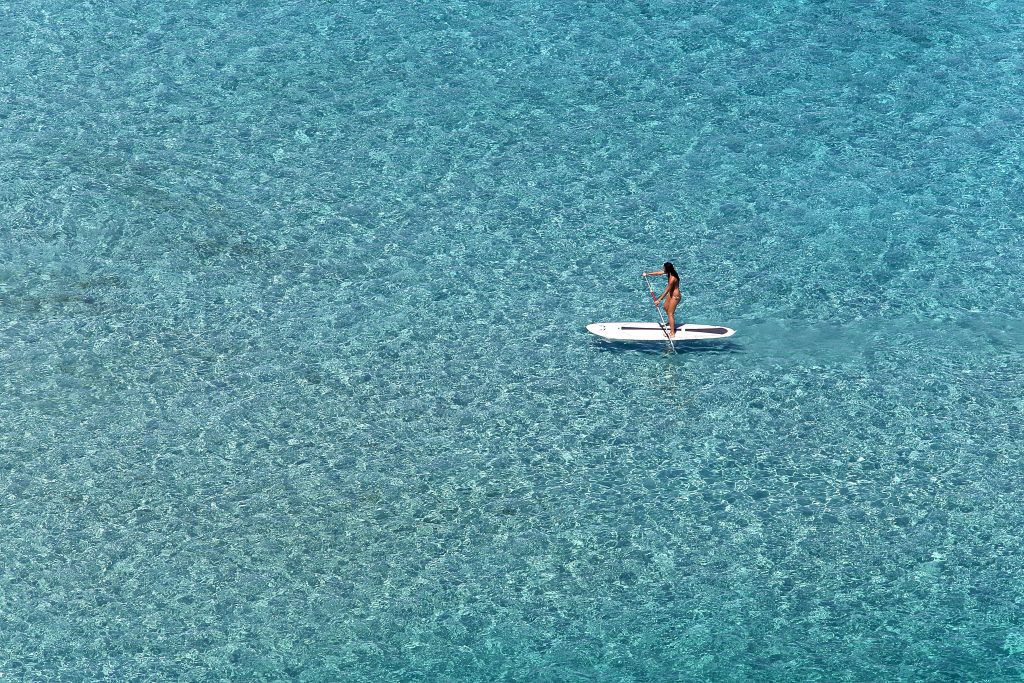 The beach of Capo Ferrato, the passion for the sea
The beach of Capo Ferrato, like the others that embrace the promontory, does not offer any kind of service. It is not possible to rent sunshades and sun loungers, or stop at refreshment points. To get the most out of this stretch of coast it is advisable to go by boat. The waters of Sardinia are among the most beautiful and unspoiled in the Mediterranean. The backdrop, that also in this area is sandy and not deep at all, emphasizes its clarity and the color goes through all the shades of emerald green and turquoise blue and the landscape of this coastline is completed by the Nuraghe of Porto Pirastu.