Sheltered from mass tourism but a few steps from some of the most beautiful beaches of Sardinia the Monastero is a perfect retreat for a relaxing holiday.
GEREMEAS – QUARTU SANT'ELENA, CAGLIARI
Welcome to Sardinia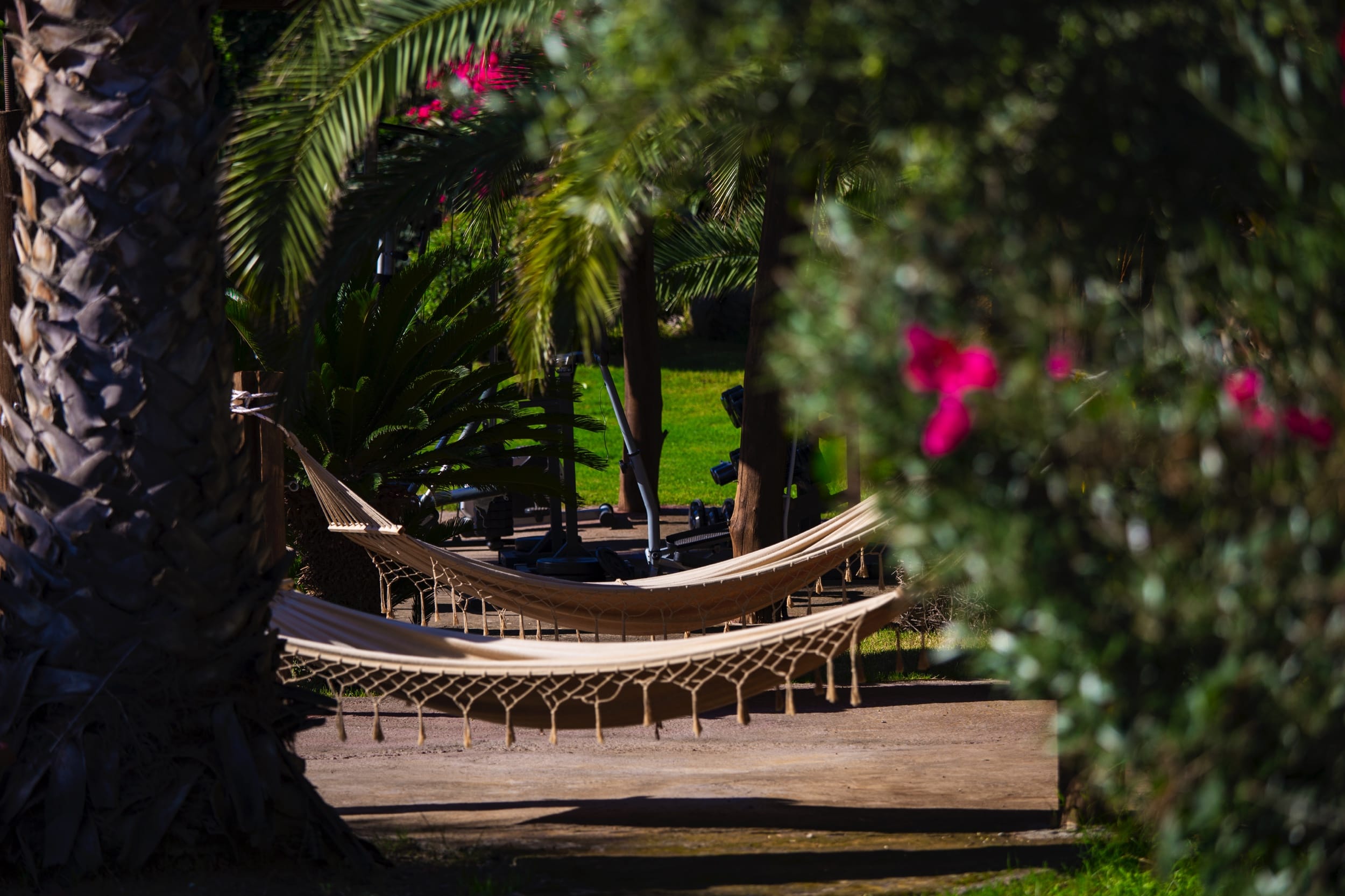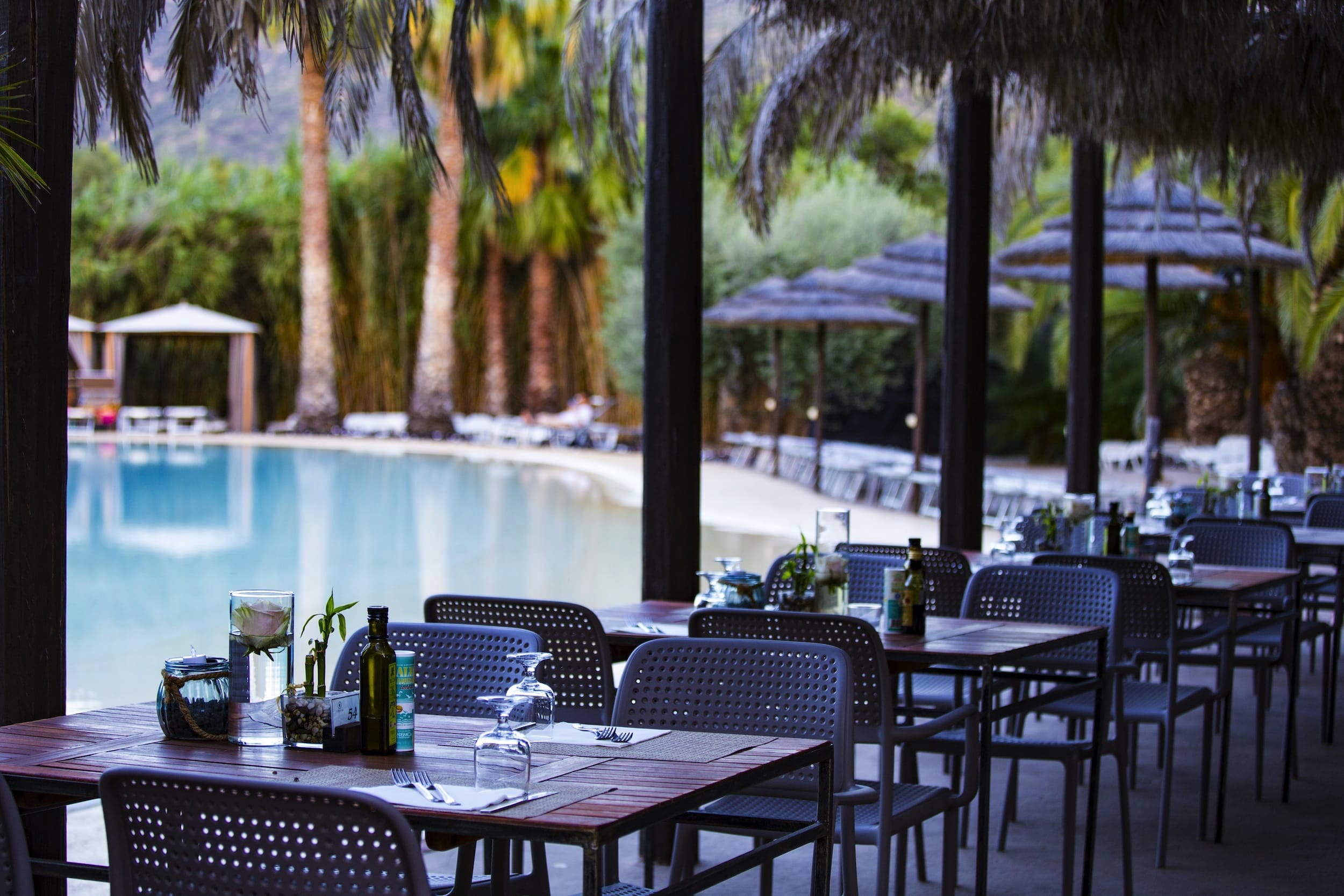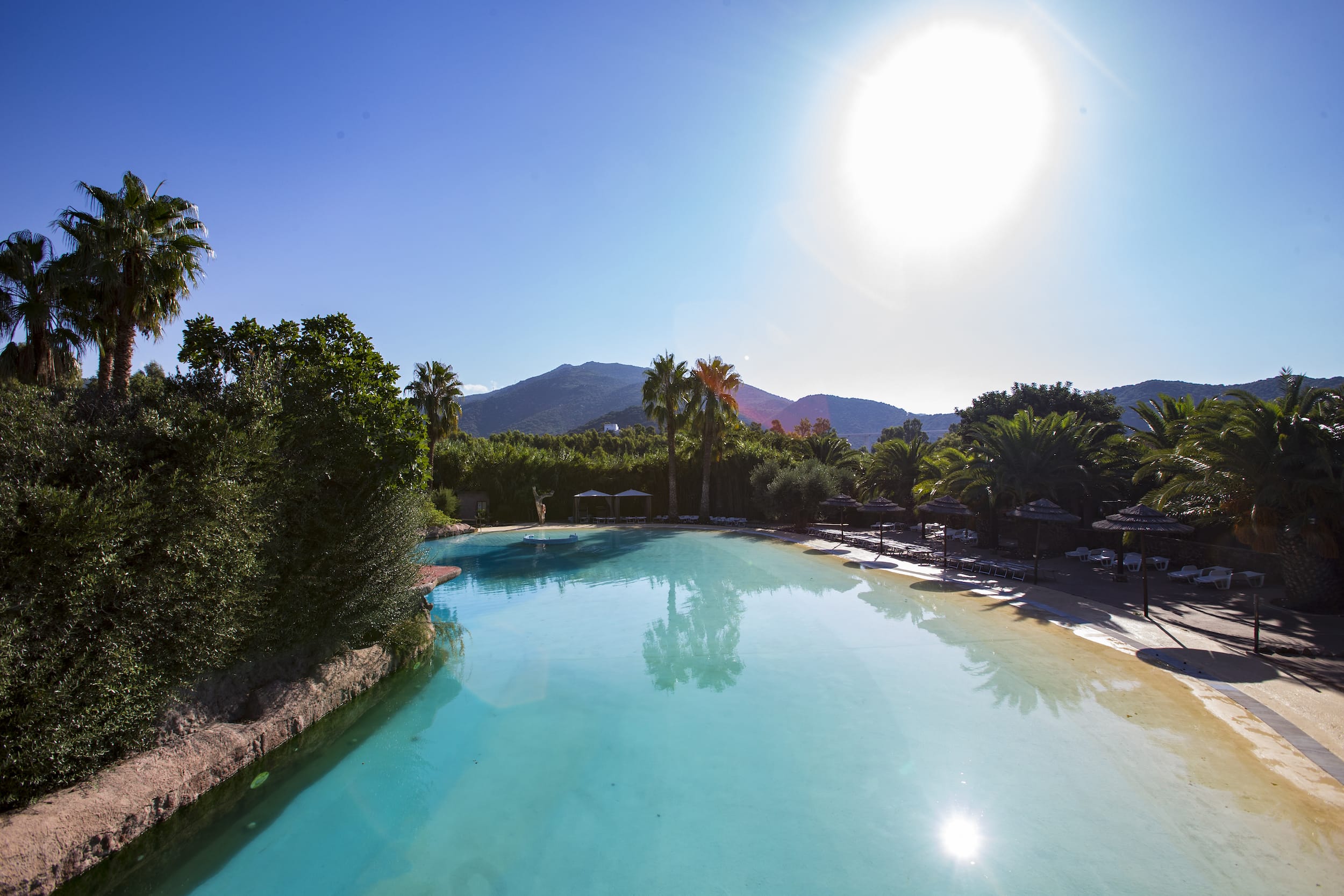 The hotel Il Monastero is located along the coast road from Cagliari to Villasimius, near the beach in Kal'e Moru at about 40 km from Cagliari. The geographic location makes it unique: nestled in the hills and greenery, on the outskirts of the natural park "Sette Fratelli" and only 1000 meters from the sea, that can be reached on foot in 10 minutes.
The rooms of the hotel are 39, all with air conditioning and private bathrooms and furnished with wrought iron beds and antique wooden furniture.
The hotel has been renovated without changing the original structure of the farm, whose rustic buildings were originally used like stores for harvest, stables and ovens.
The old original architecture dating from the second half of 1700 is made of brick, with stone walls crafted out of mud and straw, colored plasters, tiled roofs with tiles and stone floors.