Campulongu beach is one of the most beautiful beaches in south-eastern Sardinia. A few kilometers from Villasimius, there is a really suggestive bay made of white sand, pebbles, rocks, the typical green sea of this island and all around the Mediterranean scrub.
A bay suitable for families with small children and those who enjoy water sports such as kytesurfing and windsurfing. To complete the picture, the typical vegetation of the island, the Mediterranean vegetation with its junipers, its pines …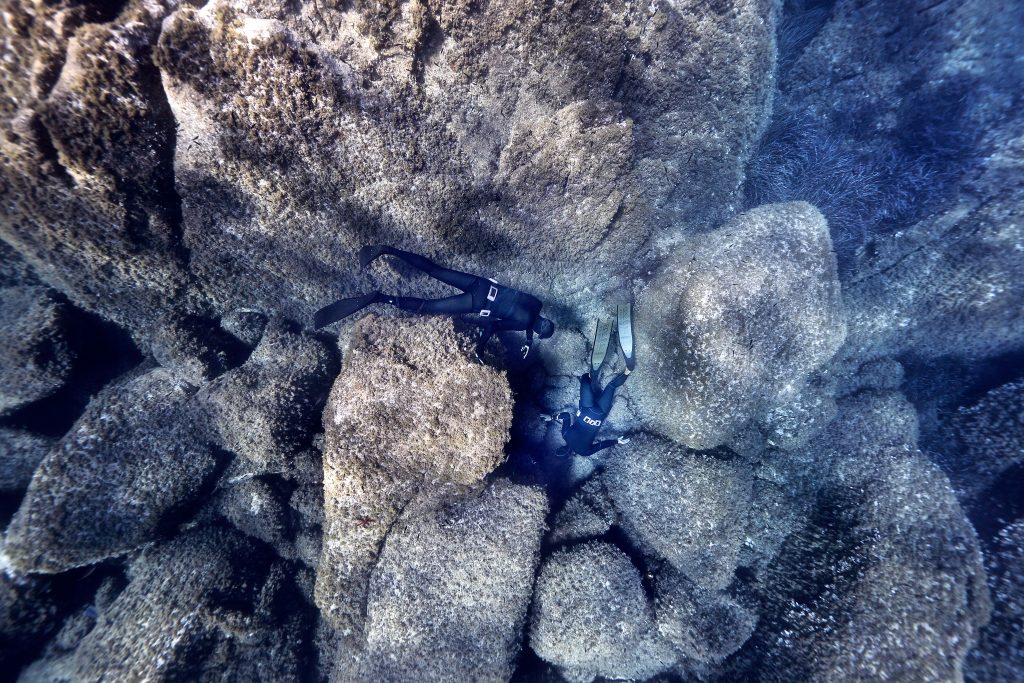 Where is Campulongu Beach located?
Campulongu beach is located in the territory of Villasimius, immediately next to the rice beach. Starting from Cagliari, on the provincial road 17, after about 36 kilometers, there are signs for Campulongu. Park your car and take a wooden walkway that leads directly to this enchanting beach. A strip of fine white sand, about half a kilometer long, enclosed on the left by the cliffs of the hamlet of Notteri and on the right by a rocky promontory, with small inlets made of pebbles.
Campulongu beach, relax and fun
There are places in Sardinia that really agree with everyone. One of these is the Campulongu beach:
If you need to recharge your batteries after an intense and tiring year, this beach will lull you with its expanse of sand of the same consistency of flour, alternating from time to time with pebbles.
Certainly you will want to refresh yourself from the heat with a nice dip in the water. Well, the crystalline sea, with its colors ranging from emerald green to turquoise, will gently pamper you. The bottom is long enough so you can bring small children with you.
Are you among those who practice water sports? Well, thanks to its geographical position in the days when it blows the mistral, this beach is indicated to practice kytesurf and windsurf. Alternatively, you can wearing a mask and snorkel through a lot of particular fish.
This beautiful beach is made up of a wider and sandy part, which can be reached via comfortable wooden platforms, and from a narrower one with a pebbly bottom, numerous rocks and rocky outcrops. Even in this case you can choose what you like best. Behind it, there is a large and thick pine wood with species of rare plants, including the red juniper, domestic pines and Aleppo.
Campulongu beach, how to live it
Most of Campulongu beach is free and there are also points where you can rent umbrellas, sunbeds and deck chairs. More over there are a kiosk bar and a bar restaurant right on the beach. There are both free and paid parking from which tourists with reduced mobility can easily access the beach. Its size, about half a kilometer, makes it livable even in August when it is particularly crowded. From this point on the coast it is particularly beautiful to admire the sunset.